Whitepaper
Community Merge
Building Community through Games in Web3
We believe that developing and growing the Web3 space is a win for all of us. Building connections and learning from one another at this stage in our collective journey is critical for the long-term success of our ecosystem.
To that end, we've developed an initiative we call: Community Merge.
Leveraging our experience building games for the last 25+ years, we are going to select at least one Web3 community/project per calendar quarter to develop an interactive, playable experience based on our first working game title, InfiniMerge. These projects can range from CC0 to IP Protected, in which case we will purchase NFTs to have the rights to develop the in-game art/characters. Game boards, music selection, and reward prizes will all correlate to the underlying selected community to enhance the player experience.
These will not serve as "official collaborations" with other communities/projects and there is no revenue sharing between or amongst the project founders. This is strictly for the benefit and pure enjoyment of NFT holders from the selected communities.
We look forward to building great experiences and games for our collective community, Web3.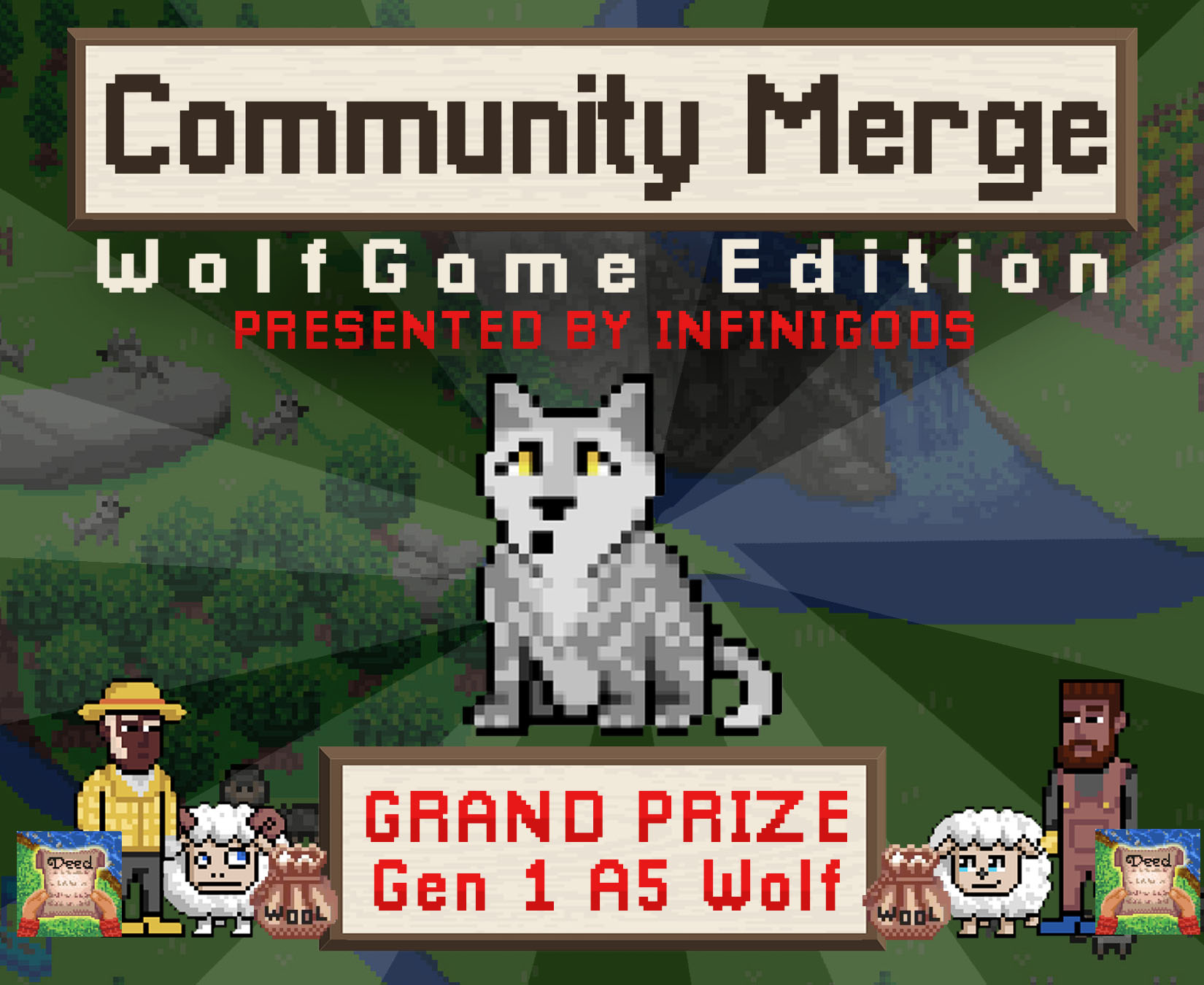 Community Merge #1: Wolf Game Edition (October 2022)